Next Generation shelter and structure solutions designed and manufactured in the USA



Lightweight, modular, high-efficiency structures enable warfighters, disaster responders, and medical professionals to operate in energy deprived austere environments.  Quickly deployed and ready to assemble, the WHS Rapidly Deployable Shelter delivers an average R-32 of thermal insulation, vastly reducing energy dependence, stretching available energy available, and enabling the use of alternative energy sources.   Able to be deployed on unimproved ground, the Rapidly Deployable Shelter provides critical shelter instantly.
Towable versions of the highly insulated shelter  provide high mobility instant structures with integrated power and lights, ready to go anywhere in a highway-legal package.   Clinics on Wheels and Mobile Response Unit are available as fully functional dental and medical clinics, C4I command & control, and other custom applications.
Quick deploy, energy efficient modular structures from World Housing Solution – when you need them, where you need them.
Industries Served By World Housing Solution
Military
Energy efficient modular Rigid Wall Structures for austere islands of operation
Mobile Health Clinics
Easy to store, fast to deploy comfortable, efficient shelters
Disaster Response
Fastest deployable structures available, 100% manmade composites
Humanitarian
Quickly deployed housing that's just as easily disassembled and moved
Expeditionary Efforts in Austere Environments™
Military FOBs, polar exploration, post-disaster zones, and mass humanitarian disasters all exhibit two common characteristics: a void of shelter, and deficient energy to power them.  Legacy shelters, such as tents, demand an  expensive and often dangerous level of fuel for energy for environmental  controls.   World Housing Solution' Rapidly Deployable Shelter provides a far superior solution that deploys as fast as tents, yet is 300% more fuel efficiency, thus vastly reducing the logistical dilemma through decimation of energy dependence.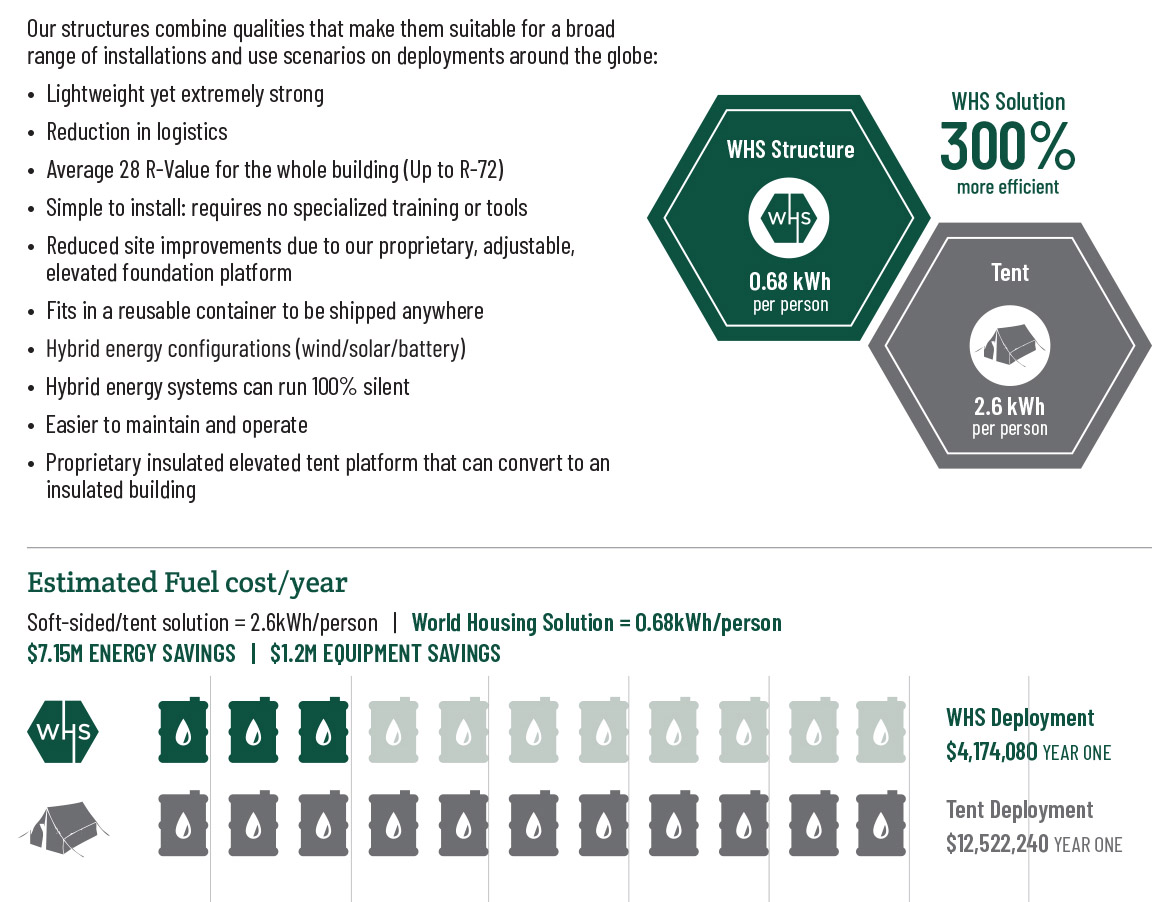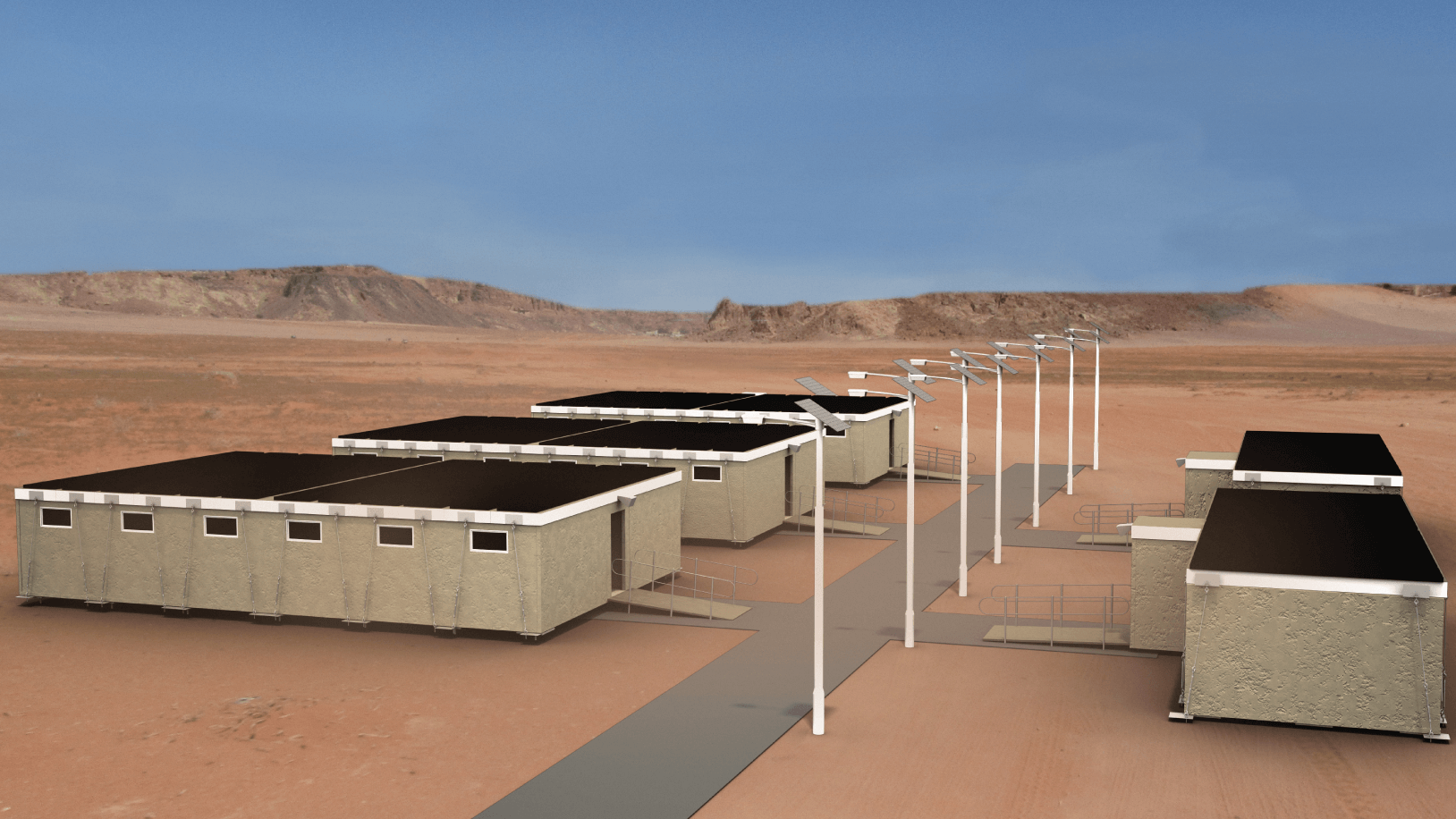 Organizations Served by World Housing Solution
Learn More About The Evolution of Expeditionary Structures™
VIDEO:
World Housing Solution Introductory
Learn more about the history of WHS, including interviews with the founder, material and specification highlights, on-site installations, and more.
DATASHEET:
Energy Efficient Solutions
Independent studies have shown that WHS is the ONLY expeditionary structure solution to yield an ROI.
DATASHEET:
Military/Tactical Mobile Response Units
Reinventing the flex space needed for emergency response with off-grid mobile units.